Implants Pro Center™ FAQs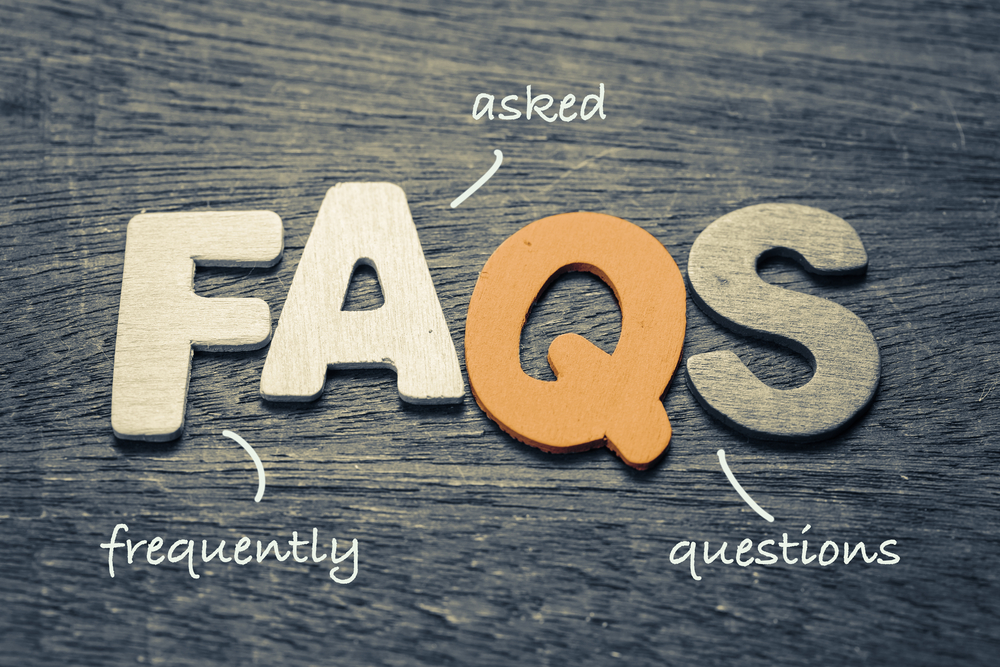 We understand that choosing the right treatment for your missing and failing teeth is a big decision. We also know that you need to feel confident that the choice you make will put an end to your dental problems, and let you live your life to the fullest.
Here's a list of the answers to questions most asked by people like you, who are searching for a permanent solution to eliminates the suffering and inconvenience they endure. If you don't see an answer to your question (or just want some more information) feel free to contact us, and speak directly with a member of our support team.
DO I GET MY DENTAL IMPLANT(S) ON THE SAME DAY WHEN MY TOOTH IS EXTRACTED?
At Implants Pro Center™, we prefer to place your dental implant on the same day the tooth is extracted, provided there is enough jaw bone for the implant placement. Most of our patients get their implant placement and temporary crowns done on the same day of extraction. This helps our patients resume their regular life the very next day, as well as preserve the patient's existing bone and gum tissue to achieve the best final result.
HOW FAST DO I RECOVER AFTER MY DENTAL IMPLANT SURGERY?
At Implants Pro Center™, we have a minimally invasive surgical approach and routinely use CT-scans, which are 3-Dimensional images. This helps in having a very conservative approach to the whole treatment procedure, with no post-operative trauma or pain. We utilize good principles of tissue engineering to accelerate the patient's healing process. We also harvest PRF (platelet rich fibrin) from the patient's own blood, which is a very natural approach and used to accelerate the healing process by multiple folds. Our patients experience almost no pain or swelling and heal in a very short span of time.
WHAT ARE THE BENEFITS OF DENTAL IMPLANTS?
Dental implants will provide a permanent replacement for your missing or failing teeth in the most convenient and desirable way. Most patients can't feel the difference between their implant tooth and natural tooth. Dental implants will restore your teeth to a healthy and beautiful smile. A lot of people with troubled oral conditions will achieve very attractive results from their implants, which will not only provide them with a beautiful smile, but great functionality as well. Dental implants also have a positive effect on overall health, by allowing easy and effective chewing of food, and improving the psychological well being of patients. Additionally, having a dental implant helps maintain the bone from resorbing and developing dysfunctional atrophy. Dental implants will keep adjacent teeth in good alignment so that they don't shift or over-erupt. Lastly, dental implants help professionals achieve excellence in their smile, improving their confidence and allowing them to become very successful in their professional lives.
WHAT ARE THE BENEFITS OF HAVING BRIDGES VS IMPLANTS?
A little over a decade ago, having a dental bridge was the accepted standard of care, but not any longer! A dental bridge requires preparation of adjacent teeth to a missing tooth, where the adjacent teeth will be subjected to substantial loss of good tooth structure, leading to compromised integrity of those teeth and eventually the loss of more teeth. In contrast, dental implants are supported by your own jaw bone, rather than adjacent teeth, and provide internal stimulation for the jaw bone to maintain its volume, so that aesthetics and functionality are maintained at their best.
WHY IS PRETTAU® ZIRCONIA IS A BETTER CHOICE FOR DENTAL BRIDGES THAN HYBRID (WITH ACRYLIC) APPLIANCES WITH DENTURE TEETH?
Prettau® Zirconia is a better option than acrylic for several reasons. Prettau® Zirconia is stronger and much more durable than acrylic. Prettau® Zirconia bridges don't look artificial and are virtually indistinguishable from natural teeth and gums. Additionally, solid Prettau® Zirconia bridges are non-porous, so they don't stain and are easy to clean. Prettau® Zirconia doesn't attract plaque and bacteria, so it minimizes your risk of bad breath (halitosis), gum disease, and other conditions that affect your overall health, unlike acrylic with denture teeth, which is more prone to absorb colors, odors, and bacteria from the food and beverages you consume. Prettau® Zirconia won't crack, chip or break like acrylic bridges. Implant-supported Prettau® Zirconia bridges are designed and manufactured using state-of-the-art CAD/CAM technology to achieve a precise and comfortable fit. You and your doctor thoroughly review a computer-generated model of your unique smile restoration. Once you approve the model, your bridge is precision-milled from a solid block of Zirconia, then hand-colored and finished to match the natural look of your teeth and gums. Learn more about Prettau® Zirconia here!
ARE MINI IMPLANTS THE RIGHT CHOICE FOR ME?
Many patients wonder if mini implants are the way to go. Mini implants are meant to provide fixation for removable dentures, provided that the patient has good bone density and no parafunctional habits such as tooth grinding and clenching. Mini implants are not the right choice for people who want to consider fixed bridge over implants. Mini implants can't support occlusal loads for big teeth crowns. Mini implants may be suitable to support small crowns on lower anterior teeth. 
IS IMPLANTS PRO CENTER™ EXPENSIVE?
Dental implant treatment can be more expensive over conventional bridges or partial dentures. However, with all the health benefits and the long-term benefits of the treatment, it is less expensive than going through a less predictable and short-term treatment. Implants Pro Center™ provides a variety of financial arrangements to make the treatment convenient, for as low as $100/mo for single tooth implant and $390/mo for full arch implant. Our practice will work with your dental and medical insurances to optimize the benefits and minimize out of pocket payment. To learn more, call us to schedule a free consultation.
HOW DO I TAKE CARE OF A DENTAL IMPLANT CROWN OR BRIDGE?
Your dental implant crown or bridge is meant to be a permanent part of your mouth and is made of ceramic/zirconium, which doesn't attract any plaque or stains. You don't need to take it out at all. All you need to do is brush regularly and see our hygienist twice a year, to maintain excellent oral health.
DO I HAVE TO TAKE OUT MY IMPLANT BRIDGE / CROWN AT NIGHT?
Our crowns and bridges are fastened permanently to your dental implants so they are not removable. Only your dentist can remove them if there is any need for adjustment. Make sure to check the stability of your implants and ensure continuing health of your mouth.
CAN I TRAVEL DURING MY TREATMENT AT IMPLANTS PRO CENTER™?
The healing process that occurs as part of your treatment requires special attention.  During this time, your implants are becoming a part of your mouth through a process called 'osseointegration', or the direct structural and functional connection between your jaw and each implant.  So, while you can travel, it's important to let us know when you'll be away, follow all of your doctor's instructions, and schedule a follow-up office visit for when you return.
WILL I BE SEDATED DURING MY TREATMENT?
Intravenous sedation and general anesthesia could be highly recommended at the surgical phase of your treatment only. In most cases, the prosthetic and restorative treatment will not require intravenous sedation.